Welcome to Big Ben Bricks
Big Ben Bricks manufactures and sells train wheels specifically designed to build trains with LEGO. Five Train wheels are currently available in 8 colors. Check out the products page for more info or to place an order.
---
Gallery Updated 30 March 2011
Check out the Gallery of with some recent additions like the model below from the Japanese builder Sekiyama.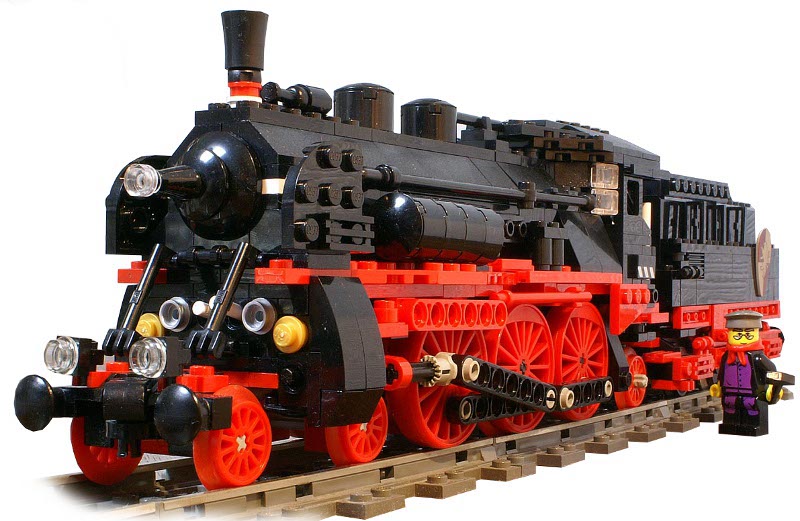 ---
20 June 2009
New video on YouTube
Please take a half minute to watch a Daylight 4449 using Big Ben Bricks train wheels and Power Function battery power. Since this is battery powered, a classic reverse loop is easily done.




---
11 May 2009
Anthony Sava is selling custom 4-4-0 models on Bricklink.
This is a great model and a fun build. I highly recommend it.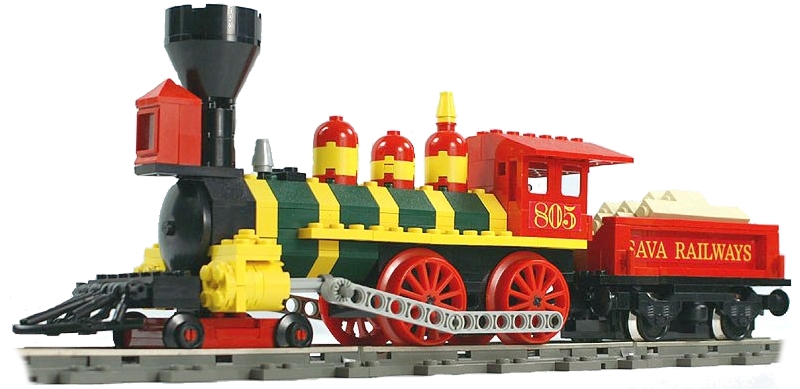 ---
Gallery Updated 1 May 2009
Check out the Gallery of some really nice trains using Big Ben Bricks train wheels. You might especially enjoy the Mikado below made by Richard "Charlie" Lemeiter.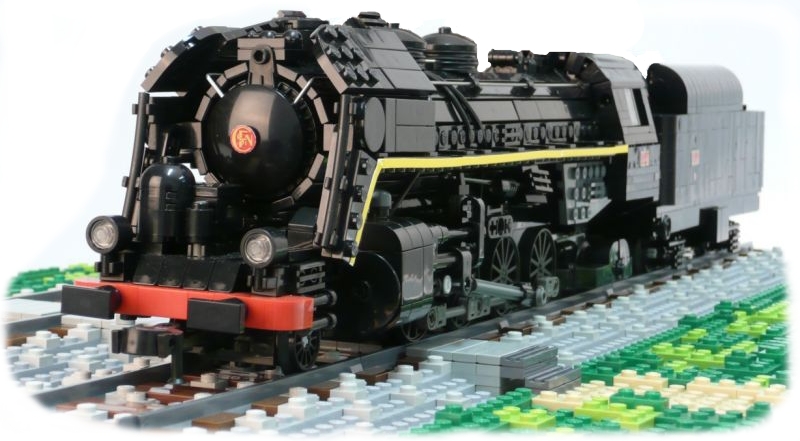 ---
Railbricks issue 5 released
February 2009
Railbricks was kind enough to print an interview with Big Ben Bricks owner Ben Fleskes in issue #5. Click here to to go the Railbricks website and download the pdf or order a print copy.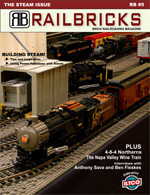 ---
BlokBricks offers the Great Western Railway 5101 for sale
This is a very nice engine and a pleasure to build with a variety of great building techniques involved that you only discover as you build it. Order one for yourself at BlokBricks. BlokBricks also offers a great variety of other sets, sticker sheets and pneumatic tubing.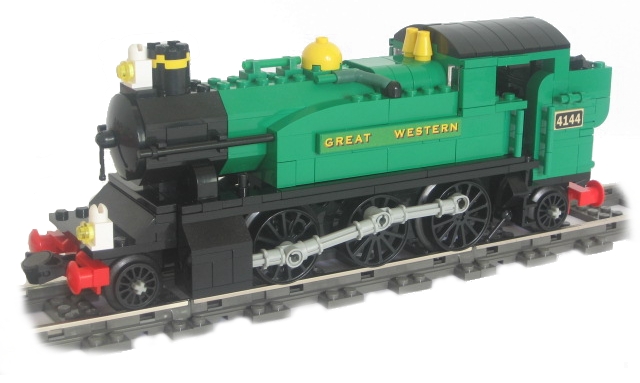 ---