1998 Show Pictures
---

These are a few pictures I have from a 1998 train show. These were the early days of the Pacific Northwest LEGO Train Club. Note that almost all the models use only the five basic colors - Red, White, Blue, Black and Yellow. Back then a handful of green bricks was a huge commodity.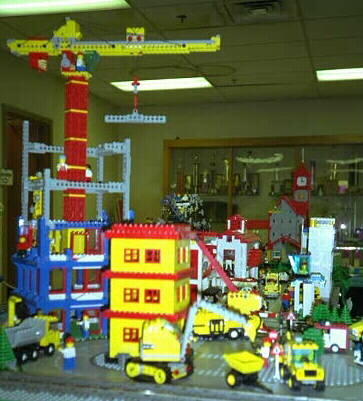 Below, are pictures of an early rendition of my 'Daylight' train. At the time, no orange bricks where anywhere to be found. I used yellow instead. Later the entire train was rebuilt with orange when the Halloween buckets came out.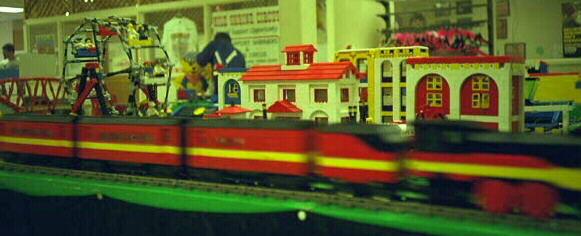 Below is a picture of an a Union Pacific train and a train station. The train station uses gray bricks purchased on Auczilla. The round windows on the UP engine are from some underwater sets.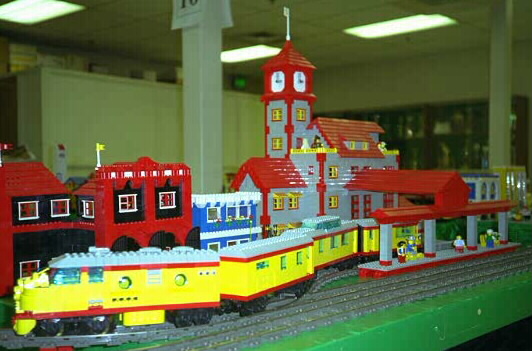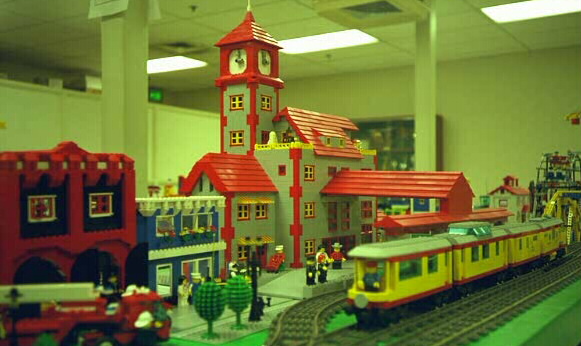 Back